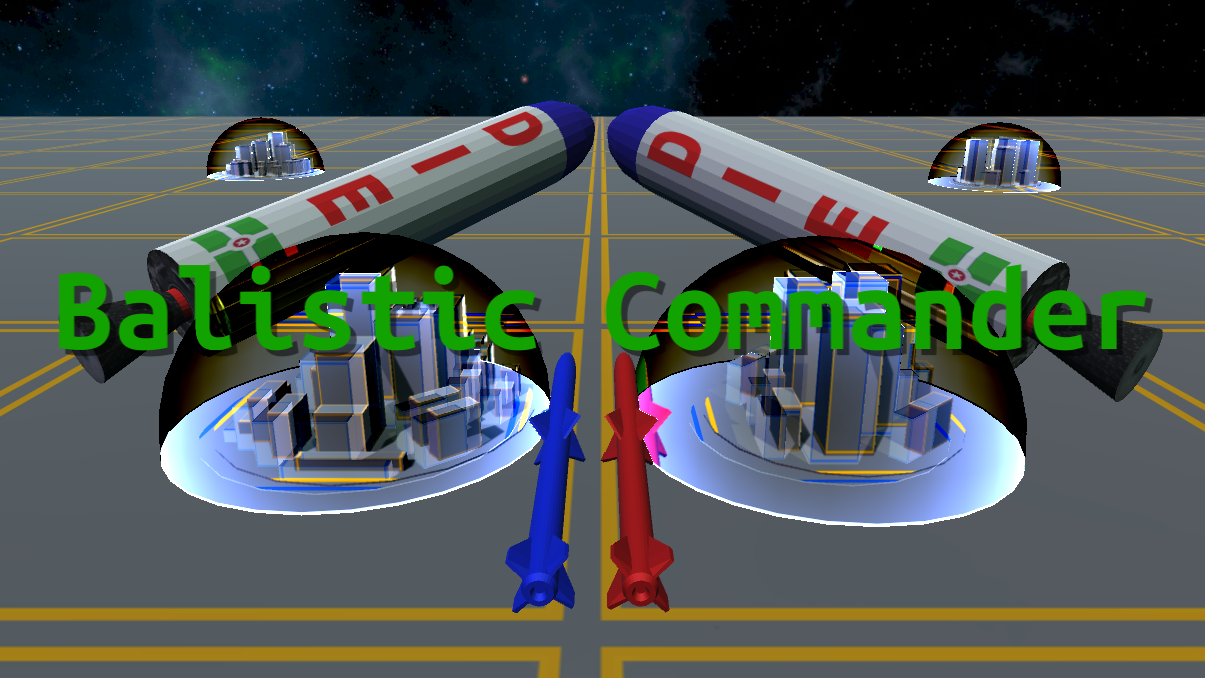 Balistic Commander #HighJam
A downloadable game for Windows
This is one of my entries in to Highsight Game Jam # 1. Where Jammers must re-imagine the game-play mechanics of at least 1 Atari 2600 game.
Player must destroy all incoming missiles and defend the cities for as long as possible.

Its a continus play game with three levels of dificulty.
Use your mouse to aim and lock on to incoming missiles. Fire a pursute missles with the left mouse button or an intercept missile with the right mouse button.
The faster you destory the incoming missiles the more points you score.
Your cities can take between 1 and 4 hit ( depending and difficulty chosen) before being destroyed.
Please let me know if you find any bugs and I'll fix them as soon as I can.

Enjoy.
Download
Download
balistic-commander-x64.zip
45 MB